ʘ ȴ ɐ͏ ʌ ɤ ɔ ʭ ɧ ɾ
Just listing some favourites. Spoilers are marked as invisible text, select the text to read them!


Novels :
·
Le città invisibili
Short yet wonderful descriptions of imaginary cities. Whimsical, strange, poetic — I liked this even more than Borges's short stories.
·
Laughter in the Dark
I just love Nabokov's style in general, this one might be my favourite by a little bit but really everything I've read by him was good.
·
The Goldfinch
A coming-of-age story about a boy who (almost accidentally!) steals a painting masterpiece as a terrorist attack in a museum kills his mother; thrilling events ensue. Tartt's writing has been described as neo-romantic, close to nineteenth-century writing, and that's one of the reasons why I liked this — a beautiful way to tell a story set in a definitely contemporary setting.
·
Le Roi des Aulnes
The story of a strange ogre-like man (not exactly a pariah, but close to it) who may or may not be an ogre, and may or may not be a Chosen One in a certain sense, in late 30s France (so during World War II). Part realistic, part symbolic, weird, fascinating.
·
Soul Mountain
A novel without a plot (and without any named characters too — there's just "I", "you" and "she"), an exploration of traditional China in eighty chapters — fragments, mostly realistic but giving a dreamlike impression. It's very contemporary, might even be postmodern by certain aspects, and yet it's probably the only book I think you could get something out of no matter how you read it — very attentively or in a half-dazed state. Honestly I absolutely loved this — except for the one homophobic chapter (ouch). Still worth reading.
·
House of Leaves
Best known for its experimental, sometimes disorienting typography and layout, but the story is great too — it's a horror story within a love story within a satire of academic research etc. And thus chilling, heartwarming, funny, sad. Perhaps not an easy read, but a really good and original one. Fun too. (The first time I thought the layout got a bit gimmicky at times, with absurdly long enumerations in tiny type nobody will read or pages containing only one or two letters, now I think it's all fair and good to have fun with typography like that.) Wikipedia tells me this kind of books is called "ergodic literature".
·
Mr. Gwyn
A writer decides one day to stop writing novels and become a "copyist" instead. He's not sure himself what this means at first — after thinking about it for a while, he settles for writing portraits of people. It's a strange idea few people understand or take seriously, especially not his agent, but he keeps at it anyway. A short, funny, quirky, heartwarming book — and the idea of the prose portraits is nice!
·
Centuria: cento piccoli romanzi fiume
As the name says: a hundred short stories, each one a single page long, strange and striking, often like modern tales or magical realism. The only thing I can fault this book with is a lack of variety in characters (nearly all the protagonists are same type of character, middle-aged, male, middle class — close to the author himself perhaps?), but the stories are brilliant and fit the format perfectly. You know what, it kind of makes me want to try and write single-page short stories myself. They'd never be as brilliant as this though!
·
La vie : mode d'emploi
Methodically describes the rooms in a Parisian building and the people who live in it. Some chapters are short stories in themselves, some are painstakingly detailed descriptions of empty rooms which are no less evocative. Some stories are connected, when several residents are involved (you may or may not consider the most connected among them to be the main story), some are not — and may even seem lonely because of it. Some chapters are quite long, some are very short. In the end it's like looking at an entire universe, and it's fascinating! It's a long book but I wouldn't have minded if it had been even longer — I'd list it among my favourites. And what makes the book even better is knowing that it's actually a exercise in constrained writing — the book strictly follows a very complex set of rules, about which there were so many things to say that there even is a separate "making of" book.
·
A Manual for Cleaning Women
A collection of short stories inspired by or based on the author's life, spent between Mexico and the United States. It's impressive how she manages to convey so much emotion and vividness with what seems rather simple and straightforward language. Many stories are bittersweet memories, some are humorous, a few are absolutely harrowing. I will never read the phrase "fuck a duck" the same way again.
·
The Broken Earth (trilogy)
Sci-fi trilogy about stone people written by a black trans author! Some passages are really harsh but they all ring true — makes every other sci-fi I've read seem childish by contrast. I love how the villain (if there is such a thing as a real villain here) sometimes seems like an ambivalent character and sometimes like an absolutely horrible person, even though he's perfectly consistent. Every character is interesting, the narration is extremely vivid, it's always thrilling, there's a lot of food for thought in there too.
·
Anima
Not for everyone (CW: graphic murder, rape, and some other horrible things), but impressive. A man comes home to find his wife brutally murdered; a police investigation starts, but comes to a halt when the trail leads them to a Native American reserve… so the husband sets out on his own to find the murderer — not because he wants revenge, but because he wants to understand why he did it. He finds himself investigating alone, in a place he doesn't know among people who are very wary about him. The story is first told in an unusual way, as the narrators are animals who happen to see the events — one scene is seen (and smelled) by a dog, another by a fly (in very short, simple sentences), another by a fish, etc. Which is an interesting device, but even more interesting is the plot, which goes quite a bit further than I would have expected. The author pulls no punches, it gets really brutal at times — but if you're okay with that, I very highly recommend it!
·
The Color Purple
I didn't even know it was famous or had been made into a movie, I just picked it up because the purple cover caught my eye at the bookstore. I absolutely loved it! It's about knowledge and how it limits or frees us, it's about society, it's about love. The characters are multifaceted and very moving, there are many lessons to be learned from the novel — and not the ones I was expecting. It's been made into a film but I don't want to see it, the book was perfect.
·
The Amazing Adventures of Kavalier & Clay
Amazing indeed! I'd recommend it to anyone unless they hate comic books, the twentieth century or friendship. And even then, I might recommend it to them anyway.
·
Orlando: A Biography
Woolf's writings always deserve to be read more than once! So far this is my favourite one by her; of course it's interesting for its analysis and critique of society and gender roles, but what's truly great in this book is how funny and imaginative it is. The first half is more about fantasied history than anything else, and the biographer is such an unrealiable narrator it's a miracle the story makes sense at all — but it's really vivid and fun too. The second half is more hit-and-miss, some parts are excellent (the centuries changing) and others feel uninspired (walking through the rooms to remember everything that's happened in the book before). If Orlando had kept travelling instead of staying at home I think this would have been my favourite book ever.

· Le cœur cousu
The narrator tells the story of her mother and older sisters who lived in a village in Spain; when each girl comes of age, she inherits a box containing a magical gift. (The mother gets a sewing kit and learns how to sew so well the religious villagers think there's somethig unholy behind this.) The influence of Gabriel García Márquez — at least of Cien años de soledad [One Hundred Years of Solitude] — is obvious, it's strange, bittersweet and cruel in similar ways, only it's a bit more realistic and focusses more on the feelings of the characters and social issues.

· Short Cuts
Impressive. I haven't seen the film, but these very realistic, slice-of-life yet sometimes ambiguous short stories have something cinematic about them. Everything feels vivid.

· The Player of Games
A big nerd who's bored because he's too good at board games gets on a super long space journey so he can play a really really good board game in another galaxy!

· Der Mann im Jasmin + Das Haus der Krankheiten
An autobiographical book about madness that's not just about suffering in the asylum, but mostly about creativity, inner feelings and love. Everything is told from the protagonist's own perspective, which can get pretty far from the world as others perceive it, but it has its own logic and beauty. Plenty of strange recurrent themes, the mood and degree of realism varies a lot, some parts of the book are almost like magical-realistic short stories. Poetic, unique, beautiful.




Comics, graphic novels, manga :

· Understanding Comics: The Invisible Art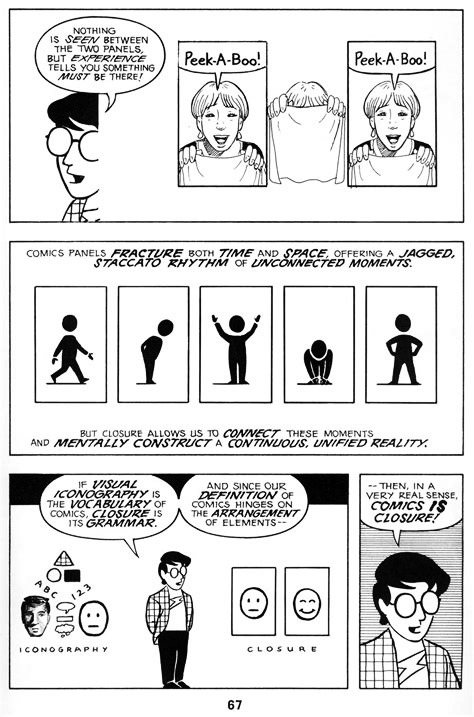 ·
Blue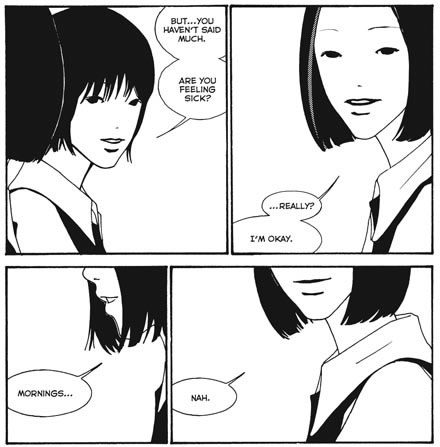 ·
Calvin & Hobbes
·
Broussaille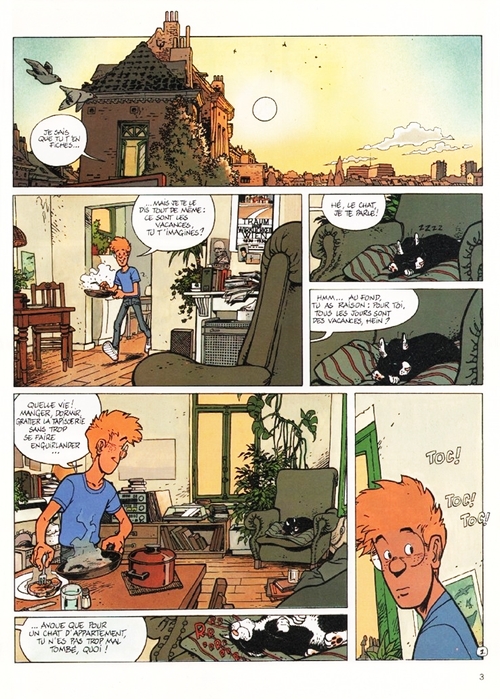 ·
La malédiction des sept boules vertes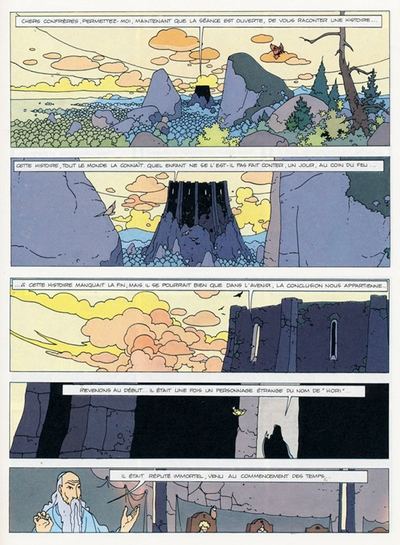 ·
Philémon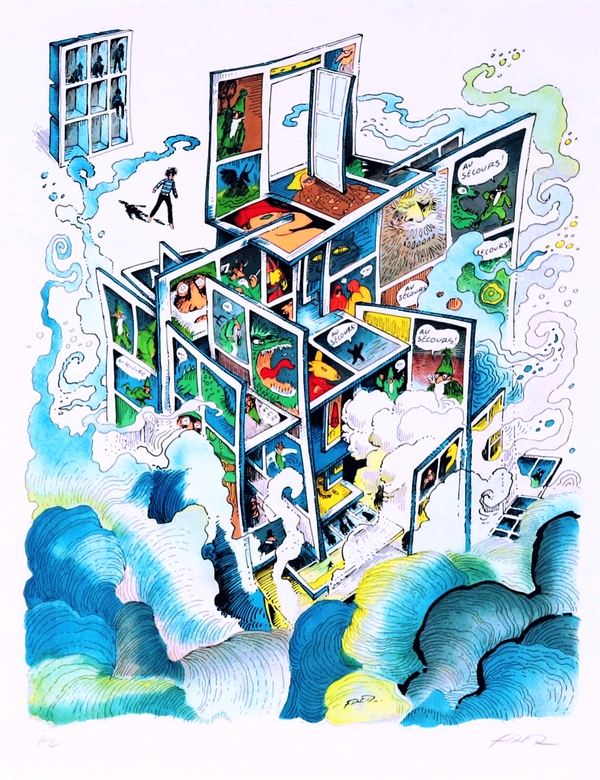 ·
Spirou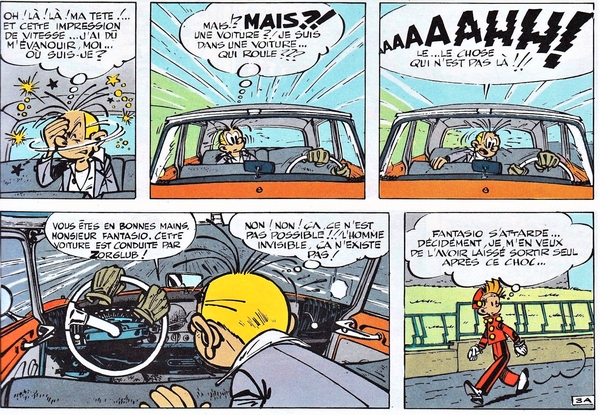 ·
Pretty Deadly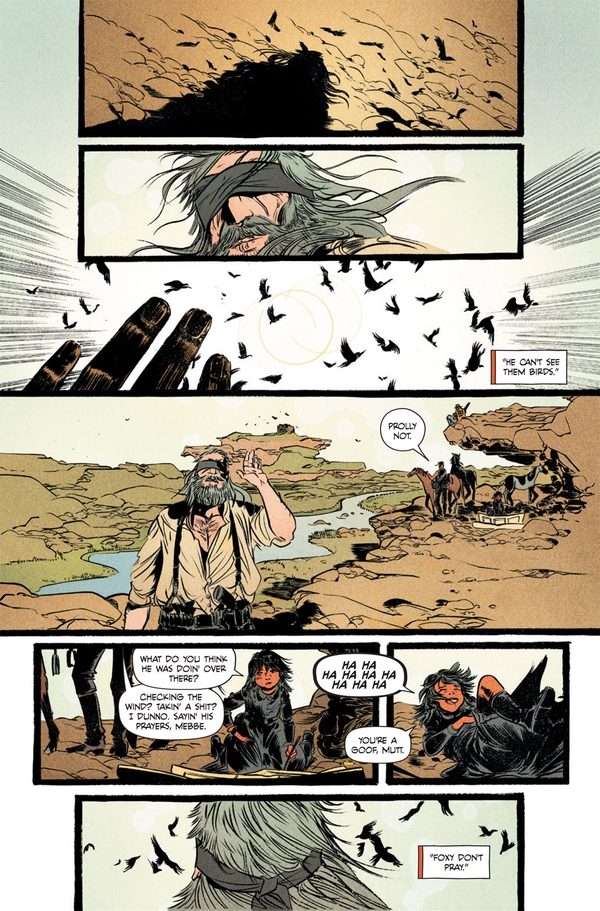 ·
The Girl from the Other Side (Siúil, a Rún)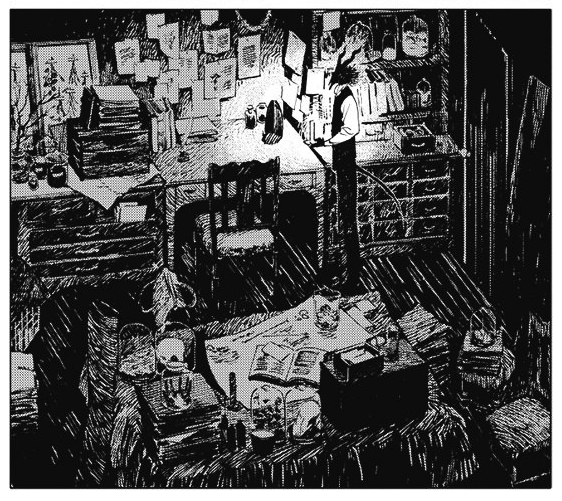 ·
Habibi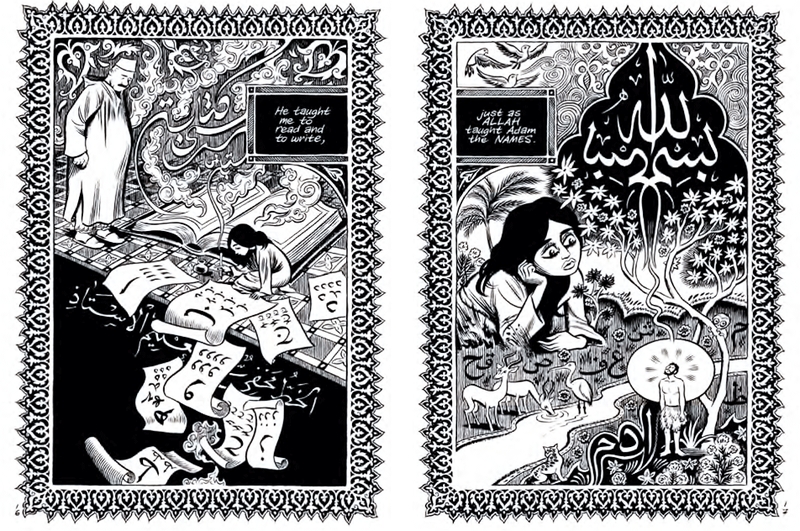 ·
Diana & Charlie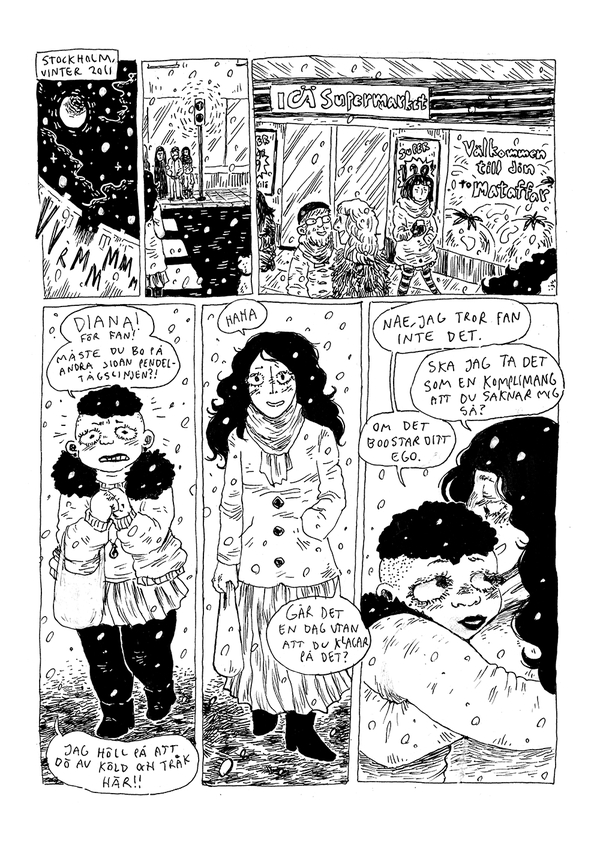 ·
Donjon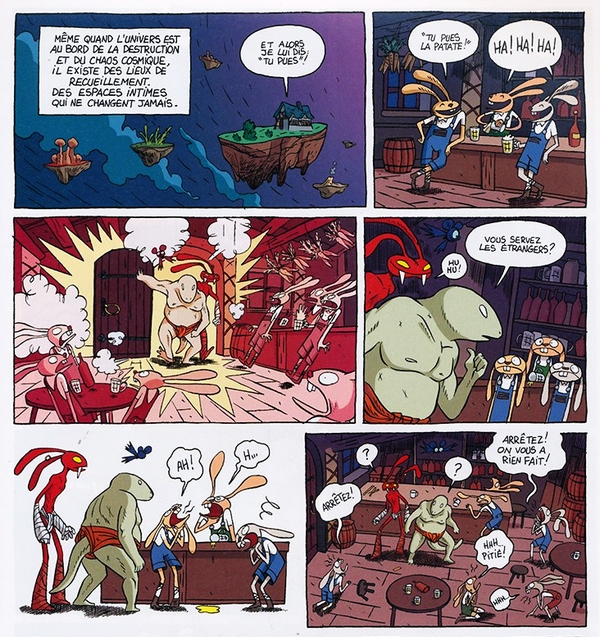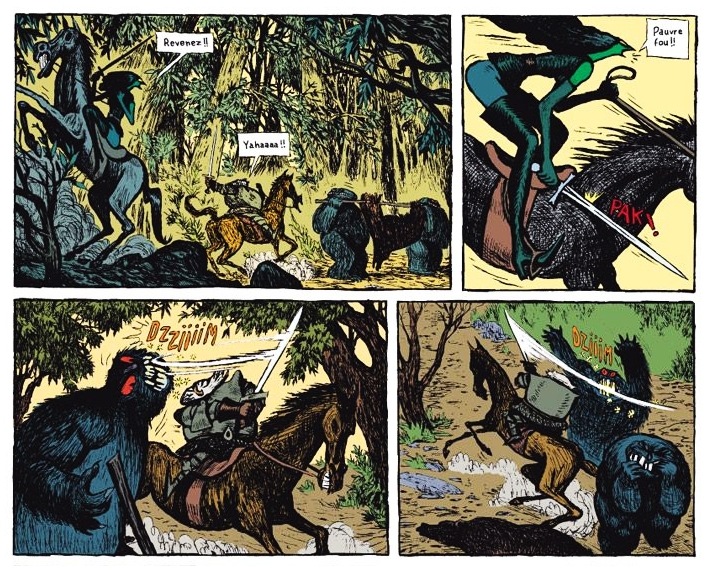 ·
Noise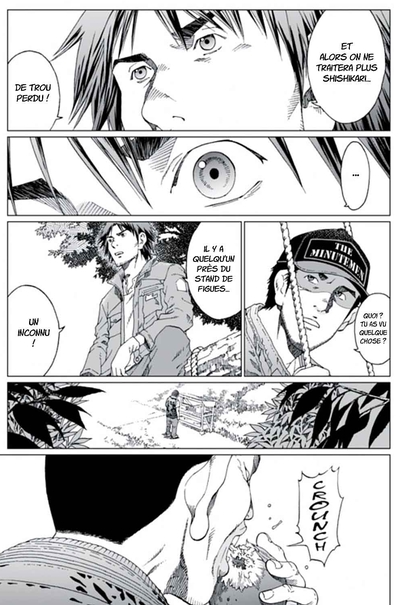 ·
Saga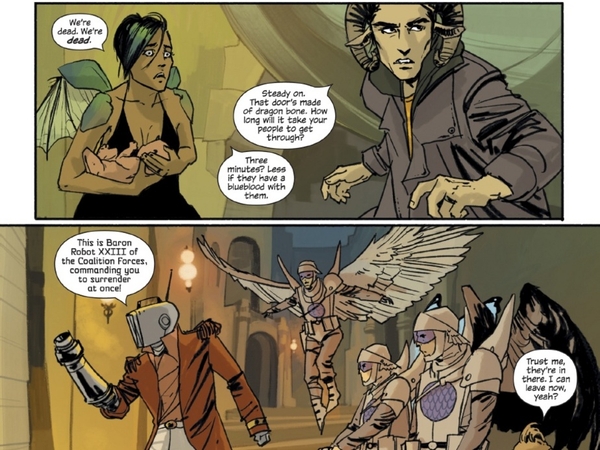 ·
Our Dreams at Dusk
·
Ping Pong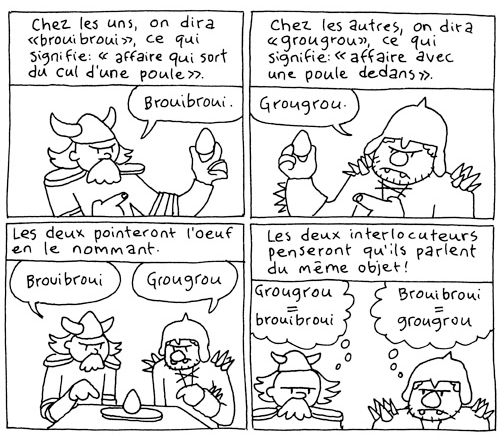 ·
Rice Boy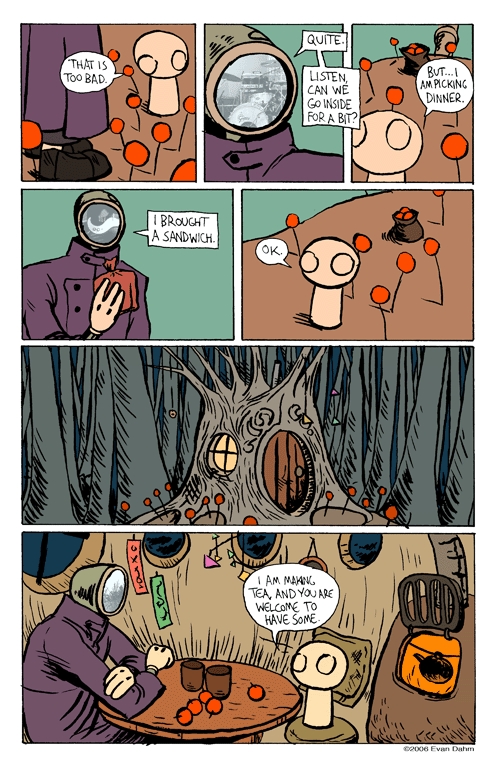 ·
On a Sunbeam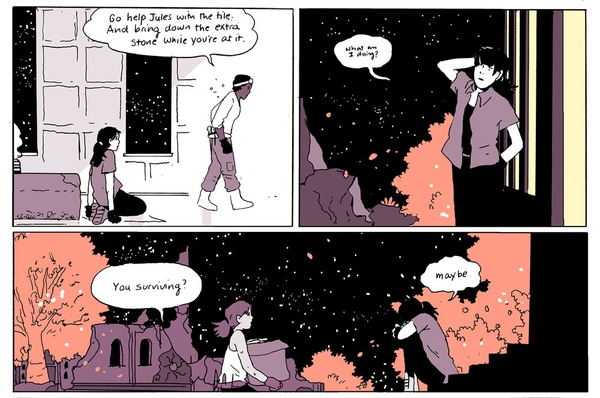 ·
Perséphone aux Enfers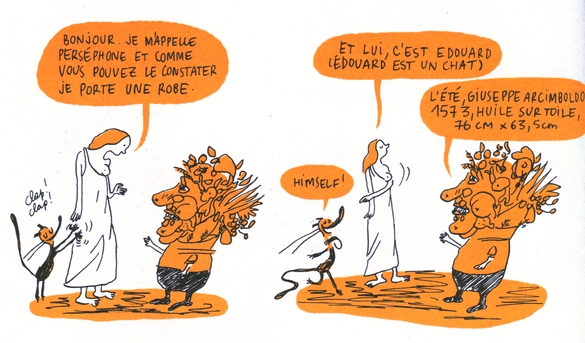 ·
Planetary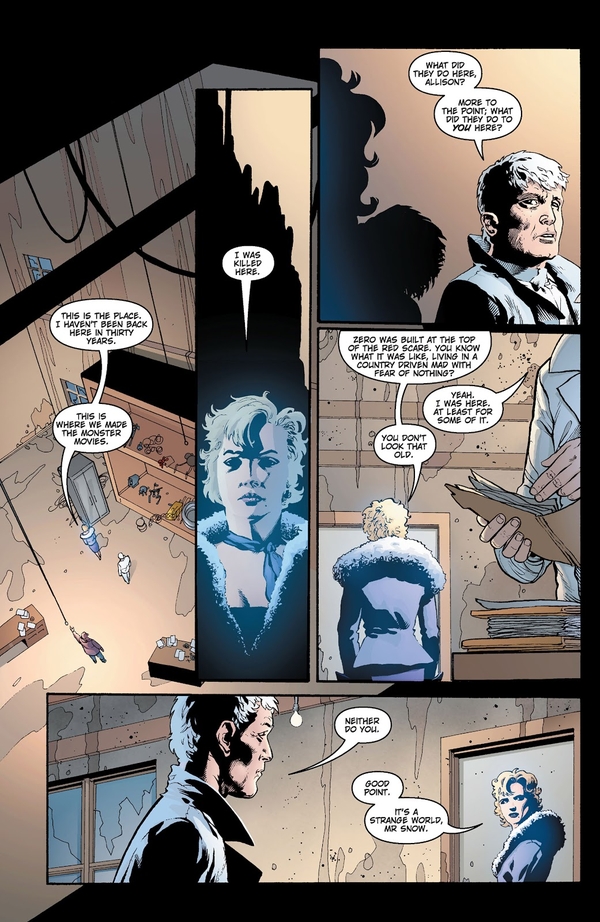 ·
Witch Doctor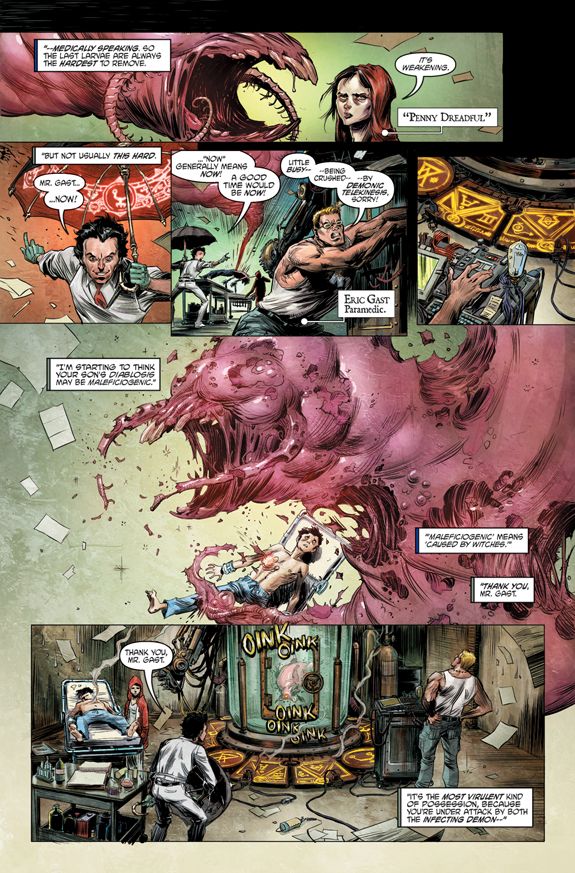 ·
Drumhellar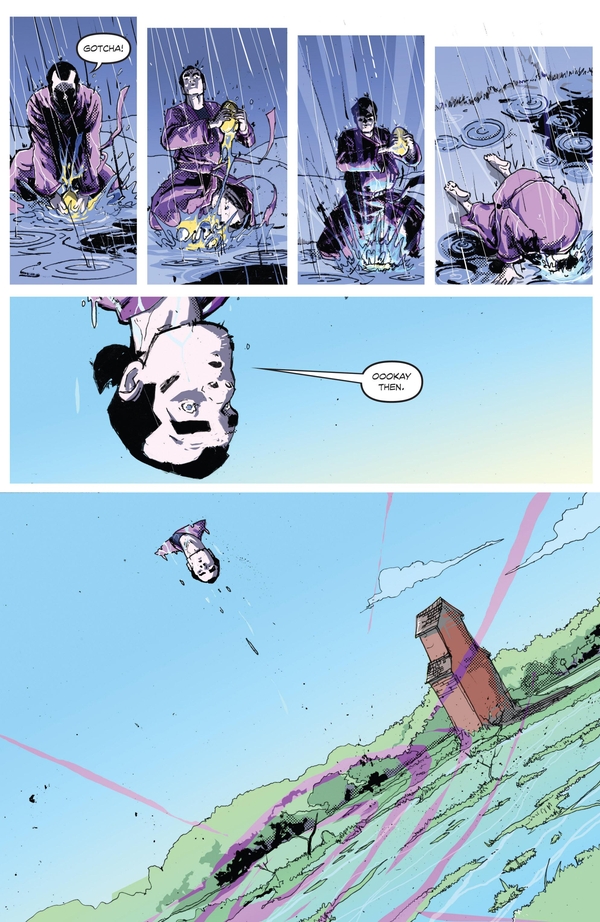 > back to X page
> back to home page